Amazon reviewers loooove these things that saved them a sh*t load of money
They're saving so much cash.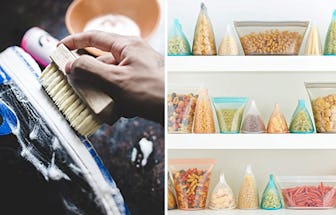 We may receive a portion of sales if you purchase a product through a link in this article.
Saving money is never a bad idea — the only problem is that spending it can be way more fun. Luckily, there's an easy solution. Whenever you're in the mood for some shopping, try to buy products that can help you save money over time. But if you need examples? Not a problem, as this list is chock-full of Amazon products that reviewers said saved them a sh*t load of money.
From reusable dryer balls to insulated lunch boxes, you're basically guaranteed to find at least a few things in here that can help you save some green. But if you want to see more, you'll just have to keep scrolling.