How to save money around your house with little effort
Budget-friendly home upgrades and clever devices you'll wish you'd bought sooner.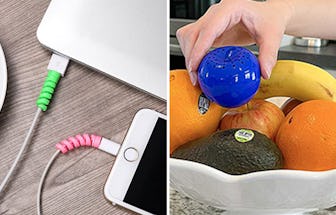 Amazon
We may receive a portion of sales if you purchase a product through a link in this article.
It's amazing how a few small changes to your routine and home can add up to big savings. Say, avoiding those small disposable-item purchases that add up over time. The money-saving items on this list can help you prevent food waste, lower your energy bills, and increase the efficiency of your appliances. Best of all, they've been tried and approved by hundreds of Amazon shoppers. From the bathroom to the bedroom to your outdoor spaces, these budget-friendly home upgrades and clever devices help you get the most out of what you have — your precious time included.