obé Fitness just made it even easier to tailor your workout routine to your needs & goals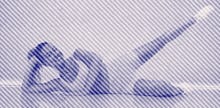 We may receive a portion of sales if you purchase a product through a link in this article.
As a former child of organized sports, I learned that "fitness" meant pushing your body to its breaking point during every single workout, no exceptions. Now, as a not-at-all sporty adult with a healthy amount of therapy under my belt, I'm on board with the growing trend of listening to your body's needs when planning your workouts. That's why I was excited to learn that obé Fitness — aka the online platform that finally turned me back on to regular workouts — just added new features that make it even easier to customize your workouts to your needs, goals, and even (if applicable) where you're at in your menstrual cycle.
The obé Fitness basics
With everything from boxing and running to restorative yoga, the obé platform gives you access to a full schedule of live classes every week and over 10,000 pre-recorded classes. I first signed up for it back in April, after hearing a glowing review of it from a coworker. I was prepared for my subscription to get as much use as my in-person gym membership, which is zero. But my low expectations were immediately throttled (I just reached the 200-class milestone this week).
The thing about obé Fitness that has worked for me is the variety of class types and lengths. In particular, the five-to-10-minute stretch and restorative yoga videos got me in the habit of moving regularly again as someone with persistent back pain. I legitimately look forward to seeing my favorite instructors (ahem, Marcia and Walter) as if they were good friends and not just two very fit (and supportive) strangers who don't know I exist.
As much ground as I've covered in six months of near-daily use, I still feel like I've only begun to to explore all of obé's offerings — and now that is even more true with these newest features.
The new features
Personalized workout plan: In exchange for taking a quick quiz, obé will create a suggested two-week schedule of recommended workouts built around your goals and fitness level. If you want to modify that schedule, you can add, remove, or move any of the recommended classes on your calendar — so you can still have plenty of input.
Cycle and health insights: For those who menstruate, you can now use obé to track your menstrual cycle and mood so you can keep it top of mind as you're strategizing about your next workout. You can also connect your Apple Health data with the obé app and view metrics like your heart rate, daily steps, and distance covered.
'Working Out On Your Cycle' collection: In addition to more than a dozen curated workout programs, obé Fitness now has a designated collection for users looking to sync their workout with where they're at in their menstrual cycle.
The collection uses a 28-day model — of course, your cycle might be longer, shorter, or even varied month to month. But it seems like it would be easy enough to tailor the offerings to your own needs by repeating or skipping some workouts.
A side note: The term "cycle syncing" has been seemingly everywhere on social media this year, but it was originally popularized in 2014 (and eventually trademarked) by Alisa Vitti, author, holistic health counselor, and founder of FLO Living. In short, it represents the idea of tailoring your habits (like exercise and diet) to where you are in your cycle, whether you're in the menstruation, follicular, ovulatory, or luteal phase.
While the potential benefits of syncing your cycle are reportedly more anecdotal than science-backed, there's no question that those of us with regular periods experience dips in energy, sleep quality, and mood throughout the month — and it makes sense that some people find more success in planning their workouts around these factors.
The pricing
obé Fitness subscriptions are $24.99 billed monthly or $169.99 billed annually (which breaks down to under $15 per month). And, if you're new to the platform, right now you can get a one-week free trial to see if it's right for you.
For everything you get access to, it really works out to be quite a value for the money. I imagine it would be an even better value if I would just drag myself to the gym to finally cancel that in-person membership I haven't been using.