These 40 genius hacks save you so much money — & they're so freaking easy
Little changes can add up to big savings.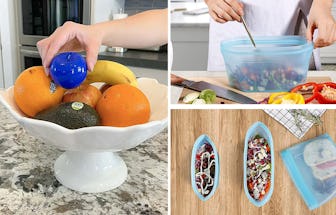 Amazon
We may receive a portion of sales if you purchase a product through a link in this article.
Making some small and surprisingly simple changes can save you lots of cash — and these genius hacks are so freaking easy, you'll wonder why you weren't doing any of them before. There are reusable swaps for traditionally single-use products (which helps your wallet and the environment), picks that'll keep food fresh for longer, easy-to-use repair kits to avoid replacing worn-out items, and much more. Spend a little money today to start saving major cash with these budget-friendly hacks.