40 weird mistakes you don't realize you're making that make your life harder
Life's hard enough as it is, don't make silly mistakes.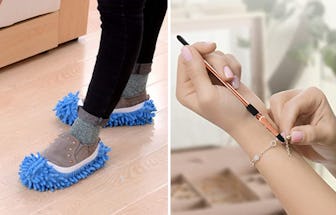 Amazon
We may receive a portion of sales if you purchase a product through a link in this article.
Do you overcook your steaks often? Are you the sort who hits snooze too many times? Or maybe you lose your keys every time you come home, as many do. There's a solution for it all of those weird mistakes — and it's called Amazon. Well actually, they're called a digital meat thermometer, an smart alarm clock, and a Bluetooth tracker, but they can all be found on the site to make your day a little easier.
While mistakes are inevitable, these genius inventions keep them from occurring as often and making your life harder than it has to be. So if you're in the market for some helpful gadgets and gizmos, keep scrolling.