The Last Six Months of TV Ratings Are a Total Lie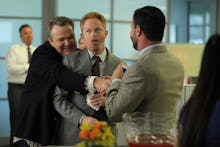 The news: You had one job, Nielsen.
The ratings monitoring service admitted Friday that a "software bug" screwed up the way it tracks television show ratings. Nielsen, which holds a monopoly on the ratings sector, said its software might have recorded people watching one network while they were instead watching another and that some of the participants' ratings weren't properly tabulated. 
"When Nielsen calculates its early 'fast national' ratings, some sources of viewership are not properly labeled and the data is put aside as 'all other television' until they can be identified and tabulated properly," Variety reported.
Some of those ratings were improperly given to ABC's programs, which provided an inaccurate boost to their shows. A CBS official contacted Nielsen about the discrepancies, which sparked an investigation within Nielsen.
The research firm found the problem dated as far back as March and was only detected Oct. 6. It was fixed three day later.
Nielsen released a statement saying the error was "generally imperceptible until we saw high viewing levels associated with fall season premiere week," adding that only a "small amount" of ratings were misattributed. It added that cable and local TV ratings weren't affected.
The company is examining its ratings data since Aug. 18, when the networks began releasing its slate of fall shows. It's unclear if Nielsen will look into data before that since at this point nothing is going to bring back Mixology.
Why it matters: Since there isn't an alternative to getting ratings besides Nielsen, the error is huge. It's the statistic that networks use to decide how much it can charge for ads, affecting billions of dollars in ad spending. 
Shows' ratings, however, aren't expected to change too much once the investigation is completed. 
"As much as 98% of programs won't be affected by more than .05 of a ratings point," Deadline reported.
Close call, but the Neighbors remains dead.