'Charlie Hebdo' Will Continue to Publish. Read a Columnist's Powerful Message of Defiance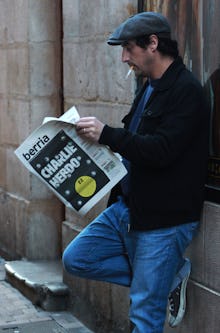 "Stupidity will not win."
With those words, it's clear that Charlie Hebdo won't be silenced. Patrick Pelloux, a columnist with the satirical newspaper that was attacked Wednesday for its provocative cartoons, confirmed that a new issue will be released next week.
It comes at a trying time, since the publication lost 10 journalists, including its editor-in-chief, Stéphane Charbonnier. One million copies will be printed, far higher than its normal run of 60,000, but will only be half its usual length, at eight pages. 
Pelloux told French-language news channel BFM-TV that it was "more than an attack on journalism"; rather, "it was an attack on democracy." 
That's a sentiment shared by other media outlets in the country. Three organizations, including the newsier Le Monde, pledged their support by offering money, staff and publication resources to help Charlie Hebdo get back on its feet. Agence France-Presse reported that the staff met Thursday to begin planning the next issue. 
"Our companies invite all French media to join us in preserving the right to editorial independence, freedom of speech – fundamental principles of our democracy," the outlets said in an open letter.
It's unclear if Charlie Hebdo will take them up on their offer, but Pelloux agrees that the press shouldn't be silenced. 
"Sometimes we wake up and forgot that we're in a country that prizes liberty and freedom," he said, visibly emotional. "We now have to recognize that we are in a open, free democracy, that respects rights and freedom. And now we are in a position to have to protect these rights."