7 Stereotypes Asian-American Men Never Get Tired of Hearing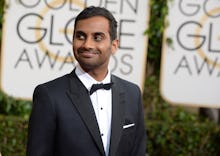 Do you ever wonder why it's such a breath of fresh air to see John Cho do anything on screen? Maybe it's because Asian characters made up only 4% of speaking roles in 2013's biggest 100 Hollywood films, according to a study by researchers at University of Southern California. 
This might be because there's been a long history of the way Asian men are portrayed in American media. Clearly, there's demand for the same old stereotypes of unathletic, robot-building band geeks — why on earth else would they persist in movies and TV? Surely, Asian-American men just love to see them:
1. Asian-American men aren't athletic.
Except: Jeremy Lin is known worldwide because of his historic 2012 run with the New York Knicks. Lin is one of many Asian men to play in the modern NBA.
Dat Nguyen became the first Vietnamese-American player in the NFL when he made his debut for the Dallas Cowboys in the 1990s.
Hines Ward was a legendary wide receiver for the Pittsburgh Steelers. He was born in Seoul, South Korea, to a Korean mother and black father.
2. They don't rap.
Actually: Bambu de Pistola is a Filipino-American emcee from Los Angeles. 
3. Or DJ:
Not quite: DJ Neil Armstrong is a Filipino DJ from New York City whose claim to fame was his stint as Jay Z's official tour DJ.
DJ QBert is a legendary turntablist from the San Francisco Bay Area.
4. They're not funky.
Oops: Lyrics Born is a Japanese-American rapper and singer who makes funk records. 
5. They aren't funny.
So not a thing: D'Lo is a transgender Sri Lankan writer, comedian and actor based in Los Angeles.
Hari Kondabolu is an Indian-American comedian who grew up in Queens, New York, and caught the world's attention on FX's Totally Biased With W. Kamau Bell.
Aziz Ansari is one of the most successful young comics in today's business. He's got a Netflix special and his book Modern Romance is a best-seller.
6. They don't do well in Hollywood.
Randall Park was born to Korean immigrant parents in Los Angeles and is a star on ABC's well-rated critical darling, Fresh Off the Boat.
7. And they're not sexy.
Oh, wait: Daniel Dae Kim. Enough said. 
The facts. Even with all these stereotypes, Asian-Americans contribute to American culture and they often do it on their own terms, by finding outlets that don't require gatekeepers who are too comfortable sticking to the old stereotypes. It's a big contrast to the way that Asian-American men have been portrayed historically in American popular culture, mostly as dangerous villains and martial arts specialists. Randall Park summed up what he hopes will change about representations of Asian-American men in an interview with the Daily Beast about his ABC series, Fresh Off the Boat:
"I'm really one with the [Asian-American] community. I want to see more Asians on TV. I want to see more faces like mine on TV. I want to see more people like me playing roles that are multi-faceted and layered and funny — [but] funny without being stereotypical. And that's something we definitely don't have.
One of Unbreakable Kimmy Schmidt's love interests, Dong Nguyen (played by Ki Hong Lee) may have been controversial to some viewers. Yes, he's another Asian guy who's good at math and delivers Chinese food, but refreshingly, Lee's character gets to be a love interest on a hit show rather than the awkward sidekick. 
There's more to what you see of Asian-American men in pop culture. These guys are proof.