Instead of Banning Him, This Transgender Minnesota Teenager Was Made Homecoming King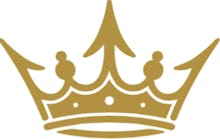 Across the country, homecoming celebrations are part rite of passage, part ideological showdown. Historically, the showdown has revolved almost entirely around race: Should dances be integrated? Can a black girl wear the crown at a mostly white school? But more and more, homecoming's most trailblazing moments often concern gender.
That was the case with Charlie Baca, a 17-year-old transgender student at New Brighton, Minnesota's Irondale High School who was crowned homecoming king over the weekend. "I wanted to kind of help them by showing them that it's not as scary as the stories they might have heard ... that our culture nowadays has become more accepting," Baca told the Pioneer Press. 
It's been an important step for Baca. He came out to his parents over the summer, and ran for homecoming king to bring more awareness to LGBT students. "During the summer, I had my mind set that I wanted my last year of high school to be me," Baca told the Pioneer Press. "I wanted to graduate as who I am. I am on the right track as of now."
Baca isn't the first transgender student to become high school royalty: Students like Steven Sanchez and Cassidy Campbell, who identify as transgender or gender-nonconforming, have won their own crowns in recent years. In almost every case, the goal was about more than winning. Like Baca, these students brought attention to the struggles that transgender students face in schools, where they're more likely than straight and cisgender students to face bullying, according to the Centers for Disease Control and Prevention. 
It's a point that Baca drove home with local reporters. "I just want to let as many people as possible know that it's OK, and that there are people you don't even know about that are supporting you," he told the Pioneer Press.