MacBook "Staingate": How to Get Your Computer Screen Fixed for Free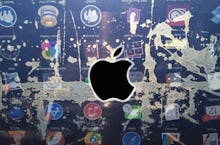 Apple fans who shelled out extra bucks for the "retina display" that accompanies select MacBook and MacBook Pro devices may have noticed their devices' screens aren't as sleek and clear as Apple had promised. MacRumors reported Saturday the company recently issued an internal notice claiming it will replace users' retina display screens that appear stained, delaminated or that are wearing off the entirely, an issue known as "staingate." 
According to the report, thousands of customers are apparently eligible for the free replacement, which will cover any MacBook or MacBook Pro brought in for repairs within three years of their original purchase date, or one year from Friday, Oct. 16, depending on which is longer. 
As Boy Genius Report reports, the only clear solution and viable fix to the retina display issue is replacing the screen in its entirety. Impacted users can schedule an appointment at a local authorized Apple retail location, or the "Genius Bar" service repair desk in all Apple stores. 
The issue appears to cause a pretty unpleasant viewing experience, according to 6,000 angry customers who created the blog "Staingate" to share images of their affected screens and express frustrations over the issue, which has gone unmentioned by Apple until now. 
MacRumors initially reported on the damaged retina display MacBooks in March, when the tech site noticed thousands of customers flocking to Apple online support communities and Facebook groups to post pictures of their damaged screens and to demand the company provide free replacements.The Staingate blog now reads, "Good news: Apple is responding accordingly! ... If you have this problem you can make an appointment at your local Apple Store or Apple authorized service provider."