This Was the Moment When Zora Neale Hurston Refused to Be Lost to History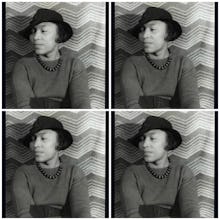 Thursday marks what would have been Zora Neale Hurston's 125th birthday. It's an important reminder of the black woman whose work left an indelible mark on American literature — and who was almost lost entirely to history.
Hurston was born on Jan. 7, 1891, in a small town in Alabama, according to Biography, before her family moved to Eatonville, Florida, three years later. Eatonville, one of the first all-black towns to be incorporated in the United States, later became the backdrop for much of her fiction, including the critically claimed novel Their Eyes Were Watching God, which was later adapted into a made-for-TV movie produced by Oprah Winfrey. A trained anthropologist and darling of the Harlem Renaissance, one of Hurston's enduring legacies was the fact that she wrote her stories in black vernacular at a time when both white and black elites disparaged poor, black communities.
Before her death in 1960 at the age of 69, Hurston — and her work — pretty much lived in obscurity. She was buried in an unmarked Florida grave for more than a dozen years before another black female writer, Alice Walker, began trying to revive interest in her work in 1973. Walker would go on to earn her own way into black America's literary canon with her novel, The Color Purple, that was published in 1982 and earned a Pulitzer Prize, National Book Award and its own film and stage adaptations. In 1975, Walker published an essay titled "Looking for Zora" in which she describes finding Hurston's grave and coming to terms with what had become of a woman who'd fought, and lost, so many battles within the white publishing world:
There are times — and finding Zora Hurston's grave was one of them — when normal responses of grief, horror and so on do not make sense because they bear no real relation to the depth of emotion one feels. It was impossible for me to cry when I saw the field full of weeds where Zora is. Partly this is because I have come to know Zora through her books and she was not a teary sort of person herself; but partly, too, it is because there is a point at which even grief feels absurd. And at this point, laughter gushes up to retrieve sanity.
Walker's published accounts of her discovery helped revive interest in Hurston's work. In 1990, her hometown of Eatonville opened the Zora Neale Hurston National Museum of Fine Arts to celebrate the author's work.