Brendan Dassey's Lawyer Is Fighting the Conviction of Tyra Patterson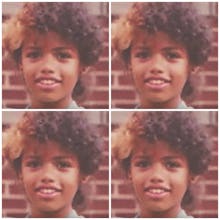 Tyra Patterson is not a star of Netflix's wildly popular documentary series Making a Murderer, which questions the murder and rape convictions of an Wisconsin man named Steven Avery and his nephew, Brendan Dassey. 
But she, like them, has been incarcerated for years in a Midwestern prison despite supporters' claims about her innocence. And just like Avery and Dassey, whose cases have drawn international condemnation after the series premiered in December, Patterson now has influential supporters speaking out about her case, including a former attorney general of Ohio, a former Ohio Republican congressman, multiple members of the jury that convicted her and a legendary black actress. 
Their refrain is all the same: "I am Tyra Patterson," a black woman who has been locked up in an Ohio state prison for the past 21 years.
In a recently released video meant to draw attention to Patterson's case, a slew of well-known people inside and outside of the criminal justice system come to her defense: Mad Men creator Matthew Weiner, Golden Globe-winning actress Alfre Woodard and television actor Hill Harper. There are high-powered politicians, including former Ohio attorney general Jim Petro and former Republican U.S. Congresswoman Jean Schmidt. Even more damning for the prosecution in Patterson's case, two jurors who convicted her say that if they had known what they know now, they wouldn't have sent Patterson to prison in the first place. 
David Singleton is an attorney who has worked on Patterson's case and the executive director of the Ohio Justice and Policy Center, which released the video.
"One of the lessons, big picture, from Tyra's cases is that we have a [criminal justice] system that is the envy of the world, but it makes mistakes," Singleton told Mic. "Tyra's not alone in that."
Patterson was convicted in 1995 for the murder of Michelle Lai. Prosecutors alleged that Patterson, who was then 19, was with a group of girls who robbed Lai of a necklace and then shot her dead. One of the biggest pieces of evidence used to convict her was a confession in which Patterson admitted to grabbing the necklace off Lai's neck. But even the other young women who were involved in the crime now admit that Patterson was not the one who snatched the necklace, that she tried to de-escalate the situation, and even called 911. But she was still convicted of murder and sentenced to 43 years to life in prison, 13 more years than the woman who actually did pull the trigger. In 2011, Patterson's sentence was reduced to 16 years to life in prison. But she's still incarcerated, in part because she refuses to admit to the crime in order to be granted parole.
"All too often, confessions are the products of coercion," Singleton told Mic. "I'm not talking about physical abuse, but it's a psychological pressure."
While Making a Murderer has been criticized for leaving out crucial information in Avery and Dassey's cases, the show does shed a spotlight on coerced confessions. There are several threads devoted to the subject on Reddit. In fact, these confessions have been under scrutiny for years. 
Yusef Salaam, who was wrongfully convicted after confessing to the notorious 1989 Central Park gang rape, also comes to Patterson's defense in the video. "More than one quarter of prisoners exonerated by DNA evidence have been shown to falsely confess to crimes they did not commit," Salaam said in the video. "I should know."
Another person in-the-know is Steven Drizin, a law professor at Northwestern University and a former legal director of the school's Center on Wrongful Convictions. Drizin has worked on both Dassey and Patterson's cases, and in his mind, there are several similarities that shed light on who is most at risk to wrongfully confess to crimes they did not commit. 
"Among the innocent who do confess, young people — teenagers like Tyra, uneducated with little experience with the police — are especially vulnerable to these high pressure tactics," Drizin told Mic. Drizin said that false confessions seem to appear most in high-profile cases or ones involving homicide. "The reason we see them in homicide cases is because the detectives there have received the most interrogation training and because the pressure to solve these cases is the highest. So the detectives bring that pressure onto the suspects."
There have been 337 post-conviction DNA exonerations since 1989, and the vast majority of those exonerees —206 to be exact — are African-American, according the Innocence Project. But there is no DNA evidence that could be used to exonerate Patterson, according to Drizin. "How did they get a false confession from Tyra?" he asked rhetorically. "They did so by threats and promises of leniency. [We know] the confession is false because it's completely uncorroborated and disputed by the contemporaneous accounts of everybody else involved in the crime."