Here Are the 7 Best Songs to Help You Get Over a Cheating Partner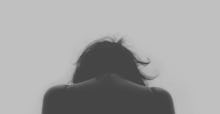 Volkan Olmez/Unsplash
Breakups are messy and emotional experiences. Throw infidelity in the mix, and emotions like anger and sadness tend to run even higher. 
In 2013, 33% of men and 19% of women confessed to infidelity, according to a survey of over 100,000 people called the Normal Bar, the Huffington Post reported. Most of the unfaithful respondents cheated on a consistent basis, and only 17% of the unfaithful women and 23% of the unfaithful men said it happened only once. The survey found business trips, running into an ex-lover, and sexual boredom or dissatisfaction to be the most common reasons for cheating. 
Read more:
Whether someone believes "once a cheater, always a cheater" or not, some songs offer total catharsis for the emotional whirlwind that is infidelity. From Beyoncé's powerful "Irreplaceable" ballad to Cee-Lo Green's angsty "Fuck You," here are the best songs to get over a cheating partner:
1. "Fighter" by Christina Aguilera
Aguilera's powerhouse vocals in "Fighter" will surely make you feel empowered. Instead of being hurt she uses hardships to motivate her, as she sings, "Makes me that much stronger/ Makes me work a little bit harder/ It makes me that much wiser/ So thanks for making me a fighter."
2. "Fuck You" by Cee-Lo Green
Cee-Lo Green's upbeat song hit No. 2 on the Billboard Hot 100 when it came out in 2011. Green cleverly addresses his cheating ex-lover (who has expensive taste) in his song "Fuck You." Although he admits to still being in love by the end of the song, cursing out an ex for the rest of it is a definite catharsis. 
3. "Cry Me A River" by Justin Timberlake
Timberlake's angry and catchy pop song "Cry Me a River" rose to No. 3 on the Billboard Hot 100 in 2003. Over the sounds of splashing water, Timberlake sings to his taunting and cheating lover, "You don't have to say, what you did/ I already know, I found out from him/ Now there's just no chance/ With you and me/ There'll never be," according to Genius. 
4. "Irreplaceable" by Beyoncé
In 2006, Beyoncé gave the world the empowering tune (and No. 1 hit) "Irreplaceable," in which she tells her cheating ex-lover that he's easily replaceable and that she won't even "shed a tear" or "lose a wink of sleep" over him. In the song, she sings, "I could have another you in a minute/ Matter fact he'll be here in a minute baby."
5. "Before He Cheats" by Carrie Underwood
In "Before He Cheats," country star Underwood sings about getting revenge on her serially cheating partner by destroying his beloved car. She cleverly and angrily sings, "I might've saved a little trouble for the next girl/ Cause the next time that he cheats/ Oh, you know it won't be on me/ No, not on me." 
6. "Stop Me If You Think You've Heard This One Before" by The Smiths
This song is the pitiful and painful conversation of someone giving his suspicious partner excuses of his mysterious whereabouts. The giveaway is when he sings, "Stop me if you think that you've heard this one before." The song ends with, "I still love you, oh, I still love you...Only slightly, only slightly less than I used to, my love."
7. "Creep" by TLC
This R&B tune hit No. 1 on the Billboard Hot 100 in 1995, spoke to vengefully scorned partners everywhere. The song is about a woman who cheats as a desperate reaction to her own partner is cheating on her. The first verse of the song goes, "I love my man with all honesty, but I know he's cheating on me/ I look him in his eyes but all he tells me is lies to keep me near/ I'll never leave him down/ Though I might mess around/ It's only cause I need some affection." Despite the catchy beat, the song is ultimately sad, since she still loves her partner but craves attention, later singing, "I'll keep loving till the day he pushes me away."