UC Berkeley Law Dean Sujit Choudhry Quits Amid Sexual Harassment Allegations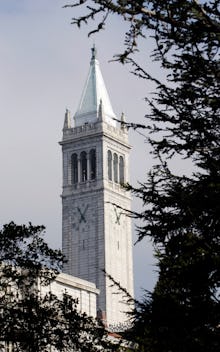 University of California, Berkeley, School of Law dean Sujit Choudhry has resigned from the university amid sexual harassment allegations, the university confirmed Thursday.
The news came days after Choudhry was placed on indefinite leave after admitting in a university investigation that he hugged and kissed female employees but "there was never any sexual intent." In a statement issued Wednesday, Claude Steele, UC Berkeley's executive vice chancellor, detailed the handling of the situation: 
A thorough investigation of this case found that Dean Choudhry's behavior in this situation violated policy, and that he demonstrated a failure to understand the power dynamic and the effect of his actions on the plaintiff personally and in her employment. Based on the findings of the investigation I believed that a combination of disciplinary actions, monitoring of his behavior and formal training would be an appropriate and effective response, and would produce the necessary changes in his behavior.
Steele also reported that Choudhry's salary was docked 10%, and he had been required to attend counseling on his own dime. Choudhry and the university are being sued by a former assistant who alleges that Choudhry inappropriately rubbed, groped and kissed her and other employees.
In response to the allegations, Choudhry said in a statement he "disagree[s] with the plaintiff's claims and allegations, and will defend against them."