Silicon Valley De-Bug Is Fighting to Stop Incarceration and Secure Justice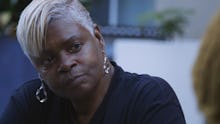 The movement for black lives has exposed the public to entrenched patterns of police abuse impacting black, Latino and Native American people in the U.S. This is a win. But alleged victims and offending police officers are not the only central characters in accounts of excessive force. 
Beyond engagement with police, those who claim abuse at the hands of law enforcement officers tend to also navigate complicated judicial procedures. Depending on what sort of attorneys victims can afford, court proceedings can either be manageable or overwhelming. Impactful help, however, might not be an option for those who are economically disenfranchised. The staggering truth is that 80 percent of people charged with felonies are too poor to afford adequate counsel.
Effective lawyering is very costly to both clients and attorneys. As my colleague, Jamilah King, has detailed before, it's not uncommon for public defenders to manage large client loads, which impacts their ability to provide exceptional service to those they serve. And economically disenfranchised clients may not be able to afford private attorneys who may not be encumbered by many clients and limited resources. 
The consequences of this disparity have resulted in some people accepting plea deals or deciding not to file charges against officers in cases of alleged or confirmed misconduct — but a group of community organizers in San Jose, California, is attempting to remedy this issue. 
Silicon Valley De-Bug — described on its website as a media, community-organizing and entrepreneurial collective — says it has saved countless defendants from over 2,500 years of possible jail or prison sentences through an organizing process named "participatory defense." In short, participatory defense is an organizing approach used to provide people with the tools and knowledge necessary to navigate the complex terrain of the judicial system. Families and friends of loved ones facing charges learn the basic tenets of lawyering. The lives of some of the accused have been transformed and spared from years spent behind bars because of De-Bug's work.
In this first episode of the second season of The Movement, I follow the fearless work of one of De-Bug's principal organizers, Gail Noble, as she fights for justice on behalf of an unlikely victim of police abuse — her son, Lamar.