Keyonna Blakeney Becomes 9th Transgender Person Killed in U.S. in 2016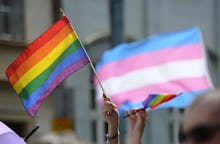 On the same day that the man responsible for Islan Nettles' death was sentenced to 12 years in prison, another black transgender woman was reported dead.
This time it's 22-year-old Keyonna Blakeney, who was found killed in Maryland, according to the Advocate.
Activists say that nine have been killed so far in 2016, including two in a 48-hour period in February. At least two dozen transgender women, many of them of color, have been killed in two years, a figure that many consider an undercount given that there's no official count of the transgender community in the United States.