Here's the Warsan Shire Poem That Caught Beyoncé's Attention for 'Lemonade'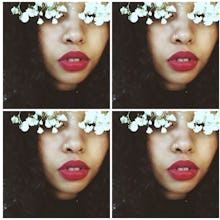 Thanks to Beyoncé's visual album Lemonade, millions of people have been turned on to Warsan Shire, the Somali-British writer whose poetry appeared throughout the album. Shortly after Saturday's premiere of Lemonade, Shire's became a trending topic on Twitter. 
While the it's unclear exactly how Shire and Beyoncé began working together — Genius guessed that longtime friend and filmmaker dream hampton may have had something to do with it — one of the first pieces of Shire's work that likely caught Beyonce's attention was her poem, "For Women Who Are Difficult to Love," which was adapted throughout "Lemonade." 
The poem:
you are a horse running alone
Watch Shire read the poem in full below: