In "Against the Wall" PSA, celebs, activists send powerful message about racial profiling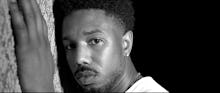 The U.S. police practice of racial profiling — which includes stopping black and brown people for no good reason other than the color of their skin — is as old as slavery. 
A new short film released Wednesday featuring some of Hollywood's biggest African-American names reminds viewers of how prevalent and deadly racial profiling continues to be today.
"Against the Wall," produced by the legendary activist and entertainer Harry Belafonte and his social justice group, Sankofa.org, is a three-minute clip featuring video portraits of black men and women reenacting the experience of being stopped by police.
The images lead to the film's powerful concluding message: "Black is not a weapon."
In a statement that accompanied the release of the film, Belafonte noted how the artistic community has been responding to recent incidences of police violence against people of color. 
"Somehow cell phone video, dash cam video and news media flashing before our very eyes, hour after hour, the murder and victimization of black and brown bodies has desensitized us," he said in the statement. "By using the faces of those we recognize, familiar faces, we look to re-sensitize the community to really see the problem."
The film includes actors Michael B. Jordan, the star of the 2013 police brutality drama Fruitvale Station; Michael K. Williams, star of the HBO series The Wire; and celebrated social justice activist and actor Danny Glover. Black political pundits Marc Lamont Hill, and Van Jones, as well as artist Sophia Dawson, also make cameos in "Against the Wall."
Lit by a blindingly bright police spotlight, each subject is shown facing a wall while in frisking position. As they stare into a camera, viewers hear actual 911, police scanner and dispatcher radio recordings from the moments before and after unarmed black men and boys are fatally shot by police.
The recordings include the voice of George Zimmerman, the man who dialed 911 in 2012 to describe Trayvon Martin, the unarmed black teen he killed in Sanford, Florida, as a "suspicious guy" who "looks like he's up to no good." 
Later in the clip, the helicopter operator who hovered over police shooting victim Terence Crutcher and his reportedly stranded vehicle on Sept. 16, is heard describing him as "a bad dude" who "could be on something." Police in Tulsa, Oklahoma, used a stun gun and then fatally shot Crutcher moments after the operator's description.
These cases are among dozens that have been fuel for Black Lives Matter, the pro-black and anti-police brutality movement that began as a social media campaign after the 2013 acquittal of Zimmerman in Martin's death and grew into a global network today. The movement was a big influence on the project, "Against the Wall" co-director Gerard Bush said to Mic in an email.
"BLM and their dogged pursuit of social justice — and ultimately change for black and brown people — ushers in a new era in the way we fight for our civil and human rights in this country," Bush, who worked on the project with directing partner Christopher Renz, said in the email. 
"This is the only way we can catalyze a conversation that can hopefully lead to meaningful and sustained change," he added.
Discouraging racial profiling as a policing practice has been no easy feat, despite the numerous federal and state-level efforts to ban it. Today, blacks are 30% more likely than whites to be pulled over by police, three times as likely to be searched, twice as likely to be arrested and twice as likely to be shot by police, according to law enforcement data recently cited by President Barack Obama.
Historians say racial profiling got its start in the late 1600s when, during slavery, courts deputized militiamen in the South and police officers in the North to stop, question or arrest any enslaved or free black person seen walking about without their white master's permission. Those without a "good reason" to be where they were stopped were severely punished or killed.
As put by Belafonte, whose voice is heard in "Against the Wall," there is too much evidence of racial disparity in policing for people to deny there is a problem.
"If it's once or twice, you can say it's an accident and a coincidence," he says in the video. "But when you have a large population of murdered young men in the streets of America, and they're all black or of African-American descent, I think there's somebody sending a message. And we should respond to that message."