Samsung Galaxy S7 exploding: It's not just the Note 7. What's going on?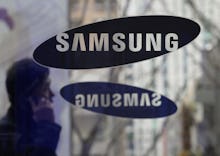 A Samsung smartphone exploded in Canada resulting in third-degree burns, the Winnipeg Sun reports. And, no, it's not a Galaxy Note 7.
Amarjit Mann, 34, went to the hospital on Sunday after a Samsung Galaxy S7 exploded. The incident led to second-degree burns on his hands and third-degree burns on his wrists, according to CTV News. The Winnipeg resident, who works as a mechanic, had the device in his pocket and felt a "warmness" while he was driving Sunday morning. Mann pulled over and took the phone out, only for it to explode in his hands.
"I luckily threw it outside," Mann, who has been instructed by doctors not to work for four weeks, told CTV News. "It should have damaged my whole car. I just saw smoke and nothing else."
"We are unable to comment on any alleged incident without having an opportunity to obtain and analyze the product," a Samsung representative told Mic. "Customer safety remains our highest priority and we remain committed to working with any customer who has experienced an issue with a Samsung product in order to address the customer's concerns. The issues with the Galaxy Note 7 are isolated to that model."
Why is Samsung having so many battery problems?
Incidentally, the Galaxy S7 is one of the two replacement smartphones being offered by Samsung after the Galaxy Note 7 recall. The South Korean company recalled more than 2.5 million Samsung Galaxy Note 7s across 10 countries after reports of devices exploding, and later permanently halted production of their flagship smartphone after replacement devices were found to have battery problems as well.
Samsung does not appear to know what is causing its battery problems. While it was initially described as a "minor flaw in the battery manufacturing process," the company has yet to officially reveal the source of the issue. The investigation is ongoing, the company recently revealed in a statement.
Gregory Lee, the president and CEO of Samsung North America, wrote the following in the statement:
A careful Note 7 investigation is underway and the findings will be shared when the analysis is complete. The process will be thorough and include some of the best independent technical experts in the world to help inform and validate our work. We will re-examine every aspect of the device, including all hardware, software, manufacturing and the overall battery structure. We will move as quickly as possible, but will take the time needed to get the right answers.
Since the Galaxy Note 7 debacle, Samsung has had a several battery-related issues. Earlier this month, a Galaxy J5 owner in France reported her device caught on fire after it overheated. And there have been two reports of Galaxy S7 Edges exploding as well. Outside the smartphone realm, the company recalled about 2.8 million washing machines made from 2011 to 2016 after nine reported cases of serious injuries from tops flying off.