Lawyers for officer who shot Philando Castile have black judge removed from the case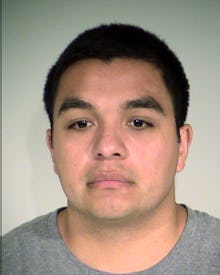 The black judge set to oversee the trial of the Minneapolis-area police officer who killed Philando Castile in July has been removed from the case at the request of the accused officer's attorneys, Minnesota Public Radio reported.
The lawyers for Jeronimo Yanez, the St. Anthony police officer charge with second-degree manslaughter in Castile's July 6 shooting death, filed a motion late Thursday to have Ramsey County Judge Edward Wilson removed from the case. Yanez's defense team gave no reason for requesting Wilson's removal, according to MPR.
Minnesota law doesn't require them to provide a reason, so long as they make the request within seven days of the judge's appointment. If they are unhappy with the next judge, attorneys can only have him or her removed for cause.
Wilson, an African-American first appointed to the bench in 1987, has previously served on Minnesota's Supreme Court Racial Bias Task Force, MPR reported. Wilson's replacement will be chosen by Ramsey County Chief District Judge John Guthmann.
Yanez, who was charged in November with Castile's death, shot the black man seven times during a traffic stop, authorities said. The aftermath of the shooting was livestreamed on social media by Castile's girlfriend, who was a passenger, garnering national attention amid an ongoing debate about race and policing in the U.S.
The officer, who is also charged with dangerous discharge of a weapon that endangered the lives of Castile's girlfriend and her daughter, made an appearance in court on Monday. Yanez did not enter a plea, the Pioneer Press reported.