'League of Legends' Server Status: What to do if 'LoL' is down or not working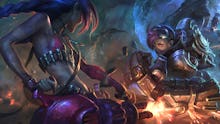 Is League of Legends down? If you're an avid League of Legends player, you probably run into server issues all the time. But how do you know if it's the servers that are the problem, and not just you? Since server maintenance and planned outages happen all the time, how can you tell if there's a one-off issue going on? 
There are a few ways you can find out what's going on with the server so you can better plan your free time while you wait to play. Here's what to do if you suspect the League of Legends servers are down:
League of Legends Server Status: How to check if League of Legends is down
If you think the League of Legends servers are down, you can verify this yourself via several sources. First, you should check the official League of Legends server status page. 
If the page claims the servers are working, you might want to use Twitter and search for "League of Legends" or "LoL" as a keyword. Chances are that if you see other players having issues, you might be experiencing them, too. Make sure you also check the official League of Legends Twitter account for pertinent announcements about server status. 
Your next step is to visit third-party sites that actually keep track of servers. One such option is Down Detector, which you can check to see the game's server status. You can access the link to the League of Legends page on Down Detector and you'll be met with a graph that shows which issues, if any, have been detected over the last 24 hours. There's also a live outage map and a status bar near the top of the page that explains any current issues, if applicable. If you want to report your own issue or check out past issues, you can do that as well. 
Alternatively, you can check Is It Down Right Now? for the game's server status. You'll see a green button with the words "Up" near the top of the page if there are no issues, as well as a status history near the bottom of the page that displays the League of Legends website status for the last 10 automatic checks, according to the site.
If you see a negative status on Twitter and all three of those sites, chances are there's a server-wide outage. Best to wait it out and play something else in the meantime — it probably won't take be long until the servers are back online.
More gaming news and updates
For more gaming news, check out the latest from Mic. Here's a cool video of an augmented reality Portal game, a guide to playing Fire Emblem Heroes on your PC or Mac, a review roundup for the brutal action game Nioh and the latest information on preordering the Nintendo Switch.