Facebook just stopped advertisers from targeting users based on race — kinda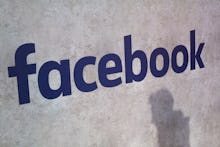 Facebook is trying to cut down on advertisers who target users to peddle housing, employment and credit deals in a discriminatory manner, the Guardian reports. The company plans to use new technology to identify the biggest offenders.
Facebook updated a rule stating that advertisers cannot discriminate or encourage discrimination based on several characteristics, including race, gender and sexual orientation. The company also added resources for advertisers to easily learn more about how to detect discrimination.
The move comes after the giant social network was criticized for allowing advertisers to use a feature called "ethnic affinity," which lets advertisers to target users based on their race — and, in some cases, according to critics, circumvent state and federal anti-discrimination laws. 
The company has denied that the feature allows advertisers to engage in racial profiling, but a ProPublica investigation found that it's fairly commonplace for advertisers to use the feature to exclude certain racial groups in advertisements for homes, employment opportunities or credit cards. 
In a blog post on Tuesday, Facebook explained its decision to update its rules for advertisers.
"Several organizations have asked us to work with them to help identify ways that our advertising technology could be used to promote inclusion and opportunity for underserved communities, while also protecting against discriminatory uses," it reads. "We believe in the power of our advertising products to create opportunities for people from all backgrounds, so we are committed to working with these groups toward that goal."