'Ghost Recon Wildlands' Beta Start Date: Open beta set to feature a new multiplayer map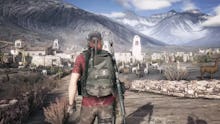 Ghost Recon Wildlands will be entering its open beta period soon, and the new free demo will take place on a different map than the previous closed beta did. If you feel like you've exhausted all there was to see in the closed beta, you'll still want to come back to see what the new map has to offer when the open beta begins on Feb. 23 and runs through Feb. 27 on PS4, Xbox One and PC. 
Ghost Recon Wildlands beta start date: What we know about the new open beta map
Ubisoft has announced that players participating in the Ghost Recon Wildlands open beta will indeed be playing on a new map. Unfortunately, there are no additional details out surrounding the new map's release.
It will likely deliver much of the same fast-paced gameplay the closed beta offered. By changing the setting, Ubisoft can make sure players from the previous demo will still check out the open beta. Newcomers can also get a feel for the game if they're still on the fence about actually buying Ghost Recon Wildlands when it's released.
The open beta map should offer a new level of challenge so players can come into the game with fresh eyes not to be hampered by the strategies they may have learned in the previous beta. That should also help keep things fair for newcomers.
If you're going to be playing in the new Ghost Recon Wildlands open beta, you can go ahead and start preloading it on Tuesday, Feb. 21, according to Ubisoft.
More gaming news and updates
For more gaming news, check out the latest from Mic. Here's a collection of cute Overwatch-inspired Valentine's Day cards, 15 photos that compare the Nintendo Switch to the Wii U, a beginner's guide to For Honor, and a deep dive into the new trend of Nazi-punching video games.