PS Plus March 2017: Here's when the new PlayStation Plus games lineup could be announced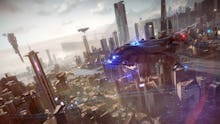 PlayStation Plus, the premium PlayStation service that gets you a bushel of new free games every month, should be introducing its March lineup of games soon, though nothing official has come through just yet. When the games are announced, you'll get a few different titles you can add to your digital collection. Here's when you might be able to expect the PS Plus March 2017 titles for PlayStation 4, PlayStation 3 and PlayStation Vita be announced. 
PS Plus March 2017: When we could see the update?
Based on the trends that generally surround PS Plus game announcements, we can surmise that we'll likely hear which games are coming to PlayStation Plus for March around March 1. Last month, February's PlayStation Plus games were officially announced on Feb. 1. Going by the same release schedule for March, we could likely see the six games of the lineup for March around the same time. According to Express, we could also potentially see the game on March 7, but these are just estimates.
PS Plus 2017: Previous free games
The previous lineup for PlayStation Plus in February consisted of the following: 
LittleBigPlanet 3 // PS4
Hopefully, there isn't much of a wait now for the next month's games to be delivered, especially with such a full month of PlayStation gaming on the way. 
More gaming news and updates
For more gaming news, check out the latest from Mic. Here's a review of Horizon: Zero Dawn, 15 photos that compare the Nintendo Switch to the Wii U and other gadgets, and a beginner's guide to For Honor.