'Zelda: Breath of the Wild' Wii U Cancelled? No, but physical copies are already sold out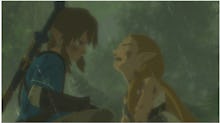 Rumors that the Wii U version of Legend of Zelda: Breath of the Wild had been cancelled began to circulate online after it was listed as "currently unavailable" on Amazon. The retailer even sent emails to some customers explaining that the Wii U game no longer had a set release date, according to My Nintendo News.
Zelda: Breath of the Wild Wii U Cancelled?
Thankfully, that doesn't seem to be the case, and Zelda: Breath of the Wild is still slated to arrive on both your Wii U or Switch console on March 3. However, we do have some bad news if you were hoping to pick up a physical copy of the game at launch: It's already sold out.
Of course you can still buy a digital download code from the online retailer, and in any normal circumstances, there wouldn't be anything unusual about a hugely popular game selling out. Heck, Nioh for PS4 is currently sitting at a one- to two-month wait on Amazon for a physical copy.
Sure, it stinks if you were hoping to grab a Master Edition of Zelda and didn't pull the trigger in time. But with the preponderance of digital downloads, it's not like anyone will be barred from playing the game on release day if they want to.
Zelda: Breath of the Wild sold out: Why it matters
But the concern is not just that people won't be able to play the game, it's that Nintendo seems to have made a habit out of limiting their physical stock — at least if the NES Classic Edition and 3DS XL shortages of 2016 are anything to go on. Granted, those were pieces of hardware and not games, but the question remains: Why is Nintendo so conservative when it comes to physical stock?
Some, like Forbes' Erik Kain, think Nintendo's insistence on limited stock might be a marketing move intended to bottle the lightning of the mad dash for a Nintendo Classic Edition in the wake of its limited availability. However, he also noted that "this could also backfire." 
"People could lose interest or change their mind about buying a Switch," he said. "Zelda is a major release, but it may not be enough of a draw for many consumers."
Whether Nintendo's commitment to limited stock is the result of a marketing strategy, conservative projections or some combination of both is sort of immaterial in the short term, but it will affect the system's ultimate lifespan in the long run, especially if limited stock kills interest as Kain worries it might. Ultimately, only time will tell if this ends up making, breaking or being irrelevant to the Switch's overall lifespan.
More Nintendo news and updates
Looking for more Nintendo Switch news? Check out our comparison photos sizing up the Switch to the Wii U GamePad (part one and part two). Then take a look at a leaked video of the Nintendo Switch menu interface and dark mode features. 
If you're just getting caught up, here's everything you need to know about the console's price, release date, pre-orders, battery life and our hands-on review. And if you're interested in the Nintendo Switch's games, here's info on the new Super Mario Odyssey, Legend of Zelda: Breath of the Wild, Splatoon 2, Xenoblade Chronicles 2, 1-2-Switch and the goofy boxing game Arms.