Kansas shooter Adam Purinton thought he'd killed two Iranian men, according to 911 audio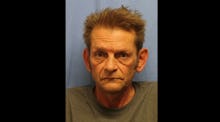 Adam Purinton, 51, shot at two Indian men because he believed them to be Iranian, according to 911 audio obtained and released by Fox4 KC on Monday.
Purinton reportedly shouted "get out of my country" before shooting Srinivas Kuchibhotla and Alok Madasani, both Indian males employed by Garmin, at Austin's Bar & Grill in Olathe, Kansas, on Wednesday. Purinton also shot 24-year-old Ian Grillot.
After the shooting spree, Purinton fled the scene on foot and then drove to an Applebee's in Clinton, Missouri, where he confessed to a female bartender that he killed two "Iranian" men.
"I need to report something," the bartender told the 911 dispatcher, according to the audio. "I'm a bartender at Applebee's and I had this guy come into the bar and he told me that he had done something really bad and he was on the run from the police, and he asked if he could stay with me and my husband and he wouldn't tell me what he did." 
The bartender then told the dispatcher that Purinton said he believed he shot and killed two Iranians. Iran is one of the seven Muslim-majority countries banned in President Donald Trump's travel ban. 
"I kept asking him," the bartender said. "He said he would tell me if I agreed to let him stay with me. I finally got him to tell me and he said that he shot and killed two Iranian people in Olathe and I looked it up on the news and there was a shooting three hours ago."
Purinton was arrested at approximately 1 a.m. on Thursday. The FBI are reportedly investigating the shooting as a hate crime. Purinton has been charged with one count of first-degree murder and two counts of attempted murder.