'Mass Effect: Andromeda': How to leave H-047C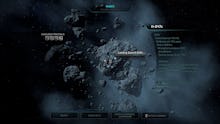 Sometimes it can be a bit difficult to figure out what to do in Mass Effect: Andromeda, but that's why we're here. In the case of a certain area called H-047C, you might be wondering how in the world you can leave that certain area.
The game doesn't exactly spell it out for you and you may start to feel trapped as a result. If you're struggling, here's how you can leave H-047C after assisting Vetra.
Mass Effect: Andromeda: What to do to leave H-047C
If you find that you're stuck on H-074C and have no idea what to do to leave, you're not alone. You can't get out of the Nomad and you can't just walk around without dying, so what's a Pathfinder to do? 
The answer is actually pretty simple. If you're playing on PC, press the "T" key. You can extract from this planet at any time. If you're playing on PlayStation 4, hold the Triangle button. If you're playing on Xbox One, hold the Y button. This should get you off the planet, and fast. 
More Mass Effect: Andromeda news, updates, tips and tricks
For more on everyone's favorite space opera, check out the rest of what Mic has to offer. Here's an essay on the troubling history of colonialism in Mass Effect, a story about the horrifying harassment campaign carried out against a former BioWare employee, a guide to removing Ryder's helmet, a guide on romancing Keri, a guide to romancing Reyes and a quick explainer on the different types of health in Andromeda.