H-1B Visa Program: What's changing and how it could affect visa holders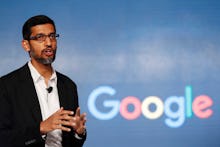 Over the weekend, the Trump administration quietly made changes to the H-1B visa program for highly skilled tech workers. 
According to a policy memo released by the U.S. Citizenship and Immigration Service on Friday, some computer programming jobs will no longer be considered "speciality occupations" that qualify for H-1B visas.
More specialized specialists
Companies seeking H-1B visas for programmers will now have to show the jobs are complex, unique, specialized or require advanced degrees. "[A]n entry-level computer programmer position would not generally qualify as a position in a specialty occupation," the memo said.
The Trump administration also announced the suspension for six months of expedited processing for H-1Bs. Previously, H-1B applicants could pay a $1,225 fee to receive an answer on their visa applications within 15 days of applying. Now, those seeking H-1Bs will have to wait months to find out whether they were chosen in the annual lottery. 
A possible problem for the tech industry
The United States limits the number of H-1B visas to 65,000 annually, plus 20,000 for those who have advanced degrees from U.S. schools. Because H-1B jobs tend to be high-paying, there are many more applicants than available visas. According to SFGate, USCIS received 236,000 petitions for 85,000 available slots in fiscal year 2017.
The tech industry relies heavily on the H-1B program. Data from USCIS shows that in 2014, 64.5% of all approved H-1B visas were for tech jobs.
As part of the blueprint for his first 100 days in office, President Donald Trump promised to look into "abuses" of work visa programs. Trump claimed that some companies, particularly those in the tech industry, use the H-1B program to replace American workers with cheaper, foreign labor. On the campaign trail, Trump promised to "end forever the use of the H-1B as a cheap labor program."