'Persona 5' Regent: Everything you need to know about the rare Persona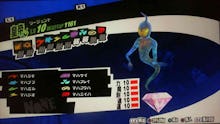 As you play through Persona 5, you'll be met with several surprises and new mechanics that'll make the Persona fan in you salivate. The Regent is one such surprise. What is it, and how do you use it? We've got all the details here. 
Warning: Possible Persona 5 spoilers will follow.
Persona 5: What is the Regent?
According to SamuraiGamers, the Regent is a brand-new Persona that you can find in Persona 5. It's based on the Regent Diamond — a special, enormous 141-karat diamond from India — named by French regent Philippe the Second. 
You can't use it in combat, but it's an especially powerful boon for fusion. It's part of a larger collection of rare Personas that you'll be able to gather together for special augments. 
Persona 5: What can I use the Regent for?
You'll use the Regent for special fusions, which will power them up dramatically. You'll need to experiment with various Personas in your collection to see which one will be the most powerful and beneficial for your group. You can fuse Personas by returning to the Velvet Room and choosing a spread and fusion type for your Persona.
If you have the Regent, make sure you save it for something special.
More Persona 5 news, updates, tips and tricks
For more on the latest entry in the Persona series, check out the rest of what Mic has to offer. Here's a guide on how to capture Personas, and here's one on building relationships with the game's Confidant system.