'Persona 5' Star Confidant Guide: How to max your relationship with Hifumi Togo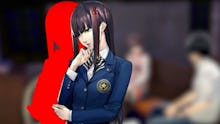 Persona 5 is full of various confidants (previously referred to as "social links" in the past couple of games) that you can befriend and get to know better. The better your status with your confidants, the more you can do with the Personas you've collected and the more powerful you'll become. 
The Star confidant is named Hifumi Togo, and she's an excellent Shogi player located in the Kanda area, specifically, the Kanda Church. Here's how you can meet Hifumi and max out her confidant level. 
Persona 5 Star Confidant Guide: Rank requirements for Hifumi Togo
In your dealings with Hifumi Togo, you'll need to make sure you respond with the correct dialogue choices in order to propel your relationship forward. When you head to the Kanda Church, you'll want to start speaking to Hifumi after you've reached Charm Rank 3, which will establish the Star arcana and your confidant level and unlock Koma Sabaki, according to Twinfinite. Koma Sabaki will allow you to swap out team members during battle and flee from battles with much more success than usual. This is considered Rank 1. 
Rank 2: When you speak to Togo, say "That's interesting," and then "But you don't want to, right?" 
Rank 3: Which unlocks the Uchikomi Persona, answer "Describes you perfectly," and then "Having a difficult time?"
Rank 4: Which unlocks Book Town (you'll want to join Hifumi when she invites you), answer "I didn't mind" or "Must've been the katsu curry."
Rank 5: Which unlocks Kakoi Kazushi, answer "She's scary," and "You should stop them." 
Rank 6: Which unlocks a new hangout at the Sky Tower, answer "Is that frustrating?" and "Do you still like shoji?" or "Do what you love." 
Rank 7: Which unlocks Narikin, answer "It may come down to luck," and "I believe in you."
Rank 8: Which will require you to have a Knowledge rank of 5, you'll have unlocked the "Upstaging the Stage Mother request." Choose "That won't work," as your dialogue answer. Soon, you'll unlock Hifumi's special request. Finish it up and then go back to her to talk some more to get to rank 8. Choose the dialogue option, "I'm glad her heart changed."
Rank 9: Which unlocks Touryou and Hifumi Togo as a potential romance interest, answer "A very queenly decision." You'll then choose "I want to become stronger" to opt to keep Hifumi as a friend, and "I want to stay by your side" to enter a relationship with Hifumi. The third option is "I want us to date," which will open up your romance option, or "We'll be friends forever" to go back to being friends. 
Rank 10: Which unlocks Togo System and Ultimate Star Persona, talk to Hifumi again. You've now maxed out your Star rank confidant! Congratulations!
More Persona 5 news, updates, tips and tricks
For more on the latest entry in the Persona series, check out the rest of what Mic has to offer. Here's a guide to building relationships with the game's Confidant system, and a guide to when and how you can name your main character.