'Axiom Verge' Nintendo Switch: The Metroidvania will get a physical and digital release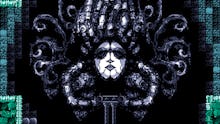 Axiom Verge, the highly lauded Metroidvania title, will be coming to Nintendo Switch soon. The title has already released on PlayStation 4, PlayStation Vita, Windows, macOS, Linux, Xbox One, and Wii U, but if you missed it on one of those or want to replay it, the Switch version might be for you.
Axiom Verge for Nintendo Switch: Reveal and release date
The creator of Axiom Verge, Tom Happ, announced plans to release a Nintendo Switch version of the game during World 1-1 Podcast last night. Happ has stated that he hasn't started development on the Nintendo Switch version as his focus is on releasing retail versions of the game for PlayStation 4, PS Vita and Wii U. Once those hit shelves, work on the Switch version will begin in earnest.
Happ also said he hopes to release a physical copy of the Switch version of Axiom Verge. If possible, he'd like to include the game itself, a physical manual, a documentary about the game and possibly a copy of the soundtrack. For an indie like Axiom Verge, a package this extensive is a big deal, and even if you own the game digitally, picking up a physical copy is an excellent way to support the developer.
For now, the release date of the Nintendo Switch version of Axiom Verge is yet to be determined.
Check out more Nintendo Switch news and coverage
Looking for more Nintendo Switch news? Learn why the Switch cartridges taste so badand how blind gamers are joining in on the Switch fun. Check out our comparison photos sizing up the Switch to the Wii U GamePad (part one and part two), find out how to make use of ethernet without the dock and the best way to get alerts when new stock arrives.