Suspect in Dallas paramedic shooting remains at large; one victim in 'critical' condition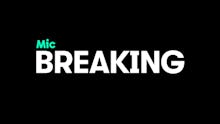 A fire rescue paramedic was shot in Dallas on Monday, according to multiple media reports. The victim is in surgery at Baylor Medical Center, the Dallas Morning News reported, and the gunman is still at large, Dallas police told Mic. The victim is in critical condition, police said.
A bystander was also shot and is in stable condition, NBC DFW reported.
According to NBC, a woman called Dallas police when she came home on Monday and found her partner lying on the floor, holding a weapon. At some point, the man got up, left the house and began shooting.
The shooting occurred across the street from a fire-rescue training center in east Dallas, local news outlet KMBC reported. Police are reportedly combing the neighborhood for the shooter.
The Dallas Police Associated tweeted that police officers had been "pinned down by gunfire," but police have yet to confirm that.
The shooter is armed with a rifle, the Morning News reported.
On Twitter, Dallas police described the victim as an EMT.
This is a developing story and will be updated.