Fyre Festival organizers hit with a second lawsuit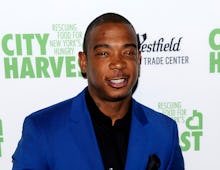 Fyre Festival, the once-in-a-lifetime event that turned into the dumpster fire of the century, has been hit with another lawsuit.
The Bahamas music festival was targeted with its first lawsuit on May 1, just days after it was supposed to launch. The suit, Mic reported, was filed in California and accuses festival organizers Ja Rule and Billy McFarland of fraud. The suit seeks $100 million in damages for attendees.
The new suit, also filed in California, accuses Ja Rule, McFarland and Fyre Media of breach of contract, fraud and negligent representation. The suit was filed on behalf of three would-be festival goers: Chelsea Chinery, Shannon McAuliffe and Desiree Flores, the New York Daily News reported.
The suit additionally accuses Fyre organizers of violating Federal Trade Commission regulations by having social media "influencers" promote the event without acknowledging they were paid to promote it, Rolling Stone reported.
"Social media 'influencers' made no attempt to disclose to consumers that they were being compensated for promoting the Fyre Festival," Los Angeles personal injury attorney John Girardi wrote in his suit, according to the New York Daily News. "As Plaintiffs began to grasp the dire nature of the situation, upon witnessing the complete lack of infrastructure necessary to host such an event, a panic enveloped the crowd. Plaintiffs were stuck on the island, with no way off."
The suit also claims that festival organizers were well-aware of the event's shortcomings and could have informed guests in advance.  
"We are in the process of helping all Fyre Festival guests apply for refunds," a member of Fyre's management team told Rolling Stone. "All guests who purchased tickets have been sent the appropriate form to start the refund procedure. The Fyre Festival is a dream and vision that we regrettably did not see come to life how we'd imagined in 2017, but our main priority now is rectifying the situation and helping all affected guests."
Despite how disastrously the event unfolded, 81% of Fyre attendees say they would like to go to the event in 2018, according to Rolling Stone.