FTC slaps 45 Instagram influencers with warnings over mislabeled #ad posts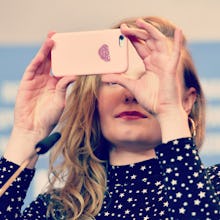 All the celebrity endorsements in the world couldn't make Hillary Clinton president — they actually might have hurt her chances — but that doesn't mean they're worthless. When it comes to selling things, the Federal Trade Commission takes what celebrities say very seriously. 
"Suppose you meet someone who tells you about a great new product," the FTC's endorsement guidelines read. "She tells you it performs wonderfully and offers fantastic new features that nobody else has. Would that recommendation factor into your decision to buy the product? Probably.
"Now suppose the person works for the company that sells the product – or has been paid by the company to tout the product. Would you want to know that when you're evaluating the endorser's glowing recommendation? You bet."
Warnings to 45 influencers
As such, the FTC requires celebrities to disclose when they're being paid to shill a product, and violating those regulations can result in hefty fines. That's why the FTC sent warnings last month to 45 celebrity influencers and the brands they were hyping over unlabeled endorsements on Instagram, according to reporting from WWD.
Among the most notable celebrities the FTC wagged its finger at were Jennifer Lopez, who failed to properly label an #ad for Russian alcohol brand JSC Synergy Corp., and Heidi Klum, who didn't label her paid-for cravings for Dunkin' Brands Group products as such. Not even former Teen Mom-turned-adult actress Farrah Abraham escaped the long arm of the FTC, who dinged her for shilling a crowd-funded T-shirt business without proper disclosure.
Most of the problem posts have been taken down, WWD reported.
Since the advent of social media, celebrities have more means to communicate directly with fans, which in turn has given rise to influencer ( and "micro-influencer") marketing — the use of celebrities or internet personalities with large followings on social media in place of or in addition to more traditional channels of advertising. According to AdAge, brands threw $225 million a month at influencers in 2016.
A $225-million-per-month industry
It's little surprise: Influencer marketing offers opportunities that traditional advertising does not. For one, the media — typically averse to giving brands free publicity — seem perfectly happy writing about influencer posts. Take, for example, Nick Offerman's viral sensation Yule Log, in which the actor sits in front of a fire and drinks Lagavulin brand whiskey in silence for 45 minutes.
Entertainment Weekly, Rolling Stone, Time, HuffPost, BuzzFeed and others wrote about the video. Time and BuzzFeed didn't tell readers it was a paid advertisement. The spot won "Best Influencer and Celebrity Campaign" at the 2016 Shorty awards for social media.
Which is exactly the sort of thing the FTC wants to avoid and has begun cracking down on in the past couple of years. Perhaps the most egregious example of a company failing to identify paid advertisements came in 2016, when the FTC claimed that Warner Bros. "deceived consumers" by paying social media influencers "thousands of dollars" to post positive reviews of Middle-earth: Shadow of Mordor. The company settled out of court with the FTC.
Still, the problems created by social media influencers haven't abated; in some cases, they appear to have gotten worse. More recently, there's the case of the Fyre Festival, a music festival hyped by '90s rapper Ja Rule and 25-year-old serial entrepreneur Billy McFarland. The festival, heavily promoted by paid influencers, descended into chaos when attendees arrived to find accommodations differing greatly from what they'd been promised. At least one angry attendee has filed a lawsuit against the festival's organizers and the influencers who promoted it without disclosing their financial connections.