Full Moon May 2017: What is a "Flower Moon" and what time can you see it?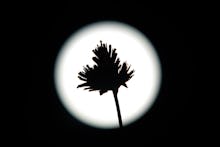 Vigilant stargazers looking skyward Wednesday night can catch a glimpse of the "Flower Moon" full moon, an annual celestial occurrence in May celebrated by cultures around the world for what typically comes with it.
Almanac describes the Flower Moon as a seasonal event signifying an end to the frosts of winter and early spring.
The Ontario Native Literacy Coalition describes the Flower Moon season as a period to explore "spiritual essences." It's the time of year when more plants are blooming and fertility in animals, including human males, increases, as warmer temperatures make it safer to bear young, according to Almanac.
Space reports the moon will be at its fullest at exactly 5:42 p.m. EDT, but because it'll be below the horizon around that time in North America, most Americans won't be able to see it until about 8 p.m.  — at 7:49 p.m. in New York to be precise, according to CBS News.
On the other side of the planet, May's full moon has even greater significance.
A celebration of Buddha's birthday
Around this time of year, Buddhists in several countries celebrate the deity's birth on Buddha Day, also known as Vesak Day, the annual occasion when the full moon rises during the lunar calendar month of Vesakha, which usually happens in May or June, according to CNN.
Revelers throughout Myanmar, for example, mark the event with the Kason Bo Tree Water Festival, an yearly procession to neighborhood monasteries or pagodas when scented water is poured on Maha-Bodhi trees.
South Koreans officially commemorated Buddha's birthday on May 3 this year, but the country began the month-long celebration in April with its annual Lotus Lantern festival parades and exhibitions in cities like Seoul.
Buddha's birthday is also a major event in China, India, Malaysia, Thailand and Indonesia where thousands of monks gather annually at the Borobudur Temple in Java, the largest Buddhist temple on the planet. 
Revelers chant sutras and meditate before releasing a wave of glowing lanterns into the sky, according to CNN.
So if you're not busy, don't forget to check out your May full moon!