New 'God of War 4' Release Date: Kratos actor may have leaked when the reboot will drop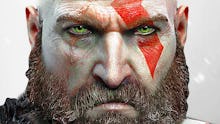 The newest God of War game that many are referring to as a reboot is headed for a 2018 release if the actor meant to play Kratos is to be believed. While many are talking about the game as God of War 4, it's known simply as God of War in promotional materials. 
According to WCCFTech, the actor, Christopher Judge, has outed a possible God of War release date, and we could be seeing it as early as next year. 
God of War 4: Possible leaked release date
Eagle-eyed Twitter users found Christopher Judge's Twitter account, where he had listed the upcoming God of War as releasing in 2018. As usual with all scandalous possible information leaks like this one, the release date has been scrubbed, but you can see it preserved still with 2018. 
Of course, this doesn't mean anything concrete at all. It could just be an estimate by Judge, or just some random date he decided to place there. Given the fact that he deleted it, however, it's likely a snafu and something he had to delete since the company isn't ready to release a concrete date just yet. 
Either way, it's going to be an awesome day when the latest God of War is available for us to get our hands on. 
More video game news and updates
Hungry for more video game news? Check out the latest from Mic, including a recap of the Halo Wars 2 beta, a breakdown of the latest Diablo 3 update, the newest roster addition to Injustice 2 and a closer look at the Pokémon Go Red Scale rumor.