'Dark Souls 3' Patch Notes 1.14: This update brings fixes to 'The Ringed City' DLC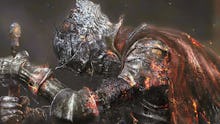 Dark Souls 3 just received its final package of DLC, called The Ringed City, last month, but it's not the end of the game's series of updates. Developer Bandai Namco has just gone live with a series of patch notes for patch 1.14 (according to Twinfinite) for the game, posted via Twitter and Facebook for fans to dig into. 
Dark Souls 3 Patch 1.14: Patch notes detailed
Patch 1.14 is scheduled to go live on Friday, May 12, bringing with it a bevy of bug fixes to smooth over problems that emerged with the release of The Ringed City. The patch will be available for players on Xbox One, PC and PlayStation 4. The patch will be deployed on the following schedule:
PlayStation4
JST – 10 a.m. to noon
CEST – 3 a.m. to 5 a.m.
PDT – 6 p.m. to 8 p.m.
Xbox One
JST – 10 a.m. to 4 p.m.
CEST – 3 a.m. to 9 a.m.
PDT – 6 p.m. to midnight
Steam
JST – 5 p.m. to 7 p.m.
CEST – 10 a.m. to noon
PDT – 1 a.m. to 3 a.m.
As far as the actual patches and what's being fixed, you can pick through the official patch notes (via Bandai Namco) below:
• Fixed issue where the first spell would disappear if either Seething Chaos or Crystal Hail is used twice in succession
If you're an avid Dark Souls 3 player, you can look forward to a much smoother experience after the patch has been applied. 
More gaming news and updates
Check out the latest from Mic, including our deep dive into how female Overwatch players are dealing with online harassment, an article about a fan movement advocating for more same-sex romance options in Mass Effect, a cool making-of video for Legend of Zelda: Breath of the Wild and an article about what a Bechdel test for gaming might look like.