Bresha Meadows, teen charged with murder for killing her dad, accepts plea deal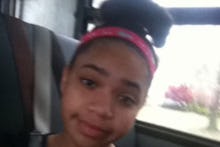 Bresha Meadows, the black Ohio teenager who was charged with murdering her father to put an end to years of abuse, has accepted a plea deal. 
On Monday, Meadows accepted a reduced charge of involuntary manslaughter and sentenced to one year and one day in prison which, with time served, means that she could be free in roughly six months.
Meadows was originally charged with aggravated murder in the 2016 shooting death of her father, 41-year-old Jonathan Meadows. Her case attracted national attention when she, along with her mother and other family members, said that the father had been emotionally and physically abusive for years. The hashtag #FreeBresha became popular on Facebook and Twitter, and supporters saw the case as a litmus test for how black women who survive abuse are treated by the criminal justice system.
Meadows, whose lawyer Ian Friedman said she's been diagnosed with depression and post-traumatic stress disorder, will transfer there in July and spend the remainder of her incarceration in a Cleveland-area treatment facility.