Theresa May ups UK terror level from severe to critical over fears of "imminent" threat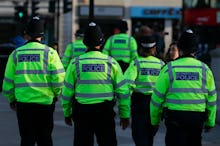 British Prime Minister Theresa May announced Tuesday evening that the United Kingdom is increasing its current terror threat level from severe to critical — the highest available level — according to the Associated Press, as the government believes another attack is "imminent."
The increase in threat level comes just 24 hours after the deadly attack at the Manchester Arena, which, as of Tuesday evening, reportedly left 22 dead and 59 injured. 
The threat increase, which is set by the Joint Terrorism Analysis Center, came after investigators could not say for certain that the Manchester bombing suspect, Salman Abedi, acted alone, the BBC reported.
"It is a possibility that we cannot ignore that there is a wider group of individuals linked to this attack," May said. "The change in the threat level means there will be additional support available to the police as they work to keep us safe."
According to ITV, raising the threat level also means military personnel could be deployed to support armed police officers. "Operation Temperer is now in force," May added. According to the AP, British police have already asked the secretary of defense to deploy military personnel to aid in fighting terror threats.
The critical level has only been activated twice before, the BBC reported: once in 2006, to stop a plot to blow up transatlantic airliners, and again in 2007, as law enforcement officials searched for suspects who tried to bomb a London nightclub and later drove a car full off gas canisters into the Glasgow airport.