Warcraft Mobile Game: Is Blizzard working on a new iOS and Android title?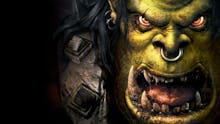 Blizzard could be working on a brand new mobile game — if a recent job listing is believed to be true. Touch Arcade recently dug up said listing that made vague mention of mobile games in the job description, but it didn't mention a specific game at that time. Touch Arcade reports again that a new job description has gone live at Blizzard's Irvine location that reads largely like a mobile game position. 
Blizzard Mobile Game: Blizzard's new job opening
The new job opening looks like it's for a visual effects artist who would create visual effects for an "unannounced project for mobile." Further, the FX artist would work on creating real-time effects in the "game," as the job listing describes. So this isn't some sort of companion app or anything like it, as the posting repeatedly mentions the word "game" specifically. 
There's one other important tidbit in the listing as well: a requirement that the artist who ends up being hired is passionate about "exploring new ideas in mobile gaming" as well as "creating imagery synonymous with the Warcraft IP." This is the most interesting part of the listing, especially for longtime Warcraft fans out there. 
Check out the full details from the listing below:
Blizzard Entertainment is looking for a talented FX artist to help us create exciting visual effects for an unannounced project for mobile.
Could this mean a Hearthstone-like adventure for mobile gamers based on Warcraft lore and games? What could Blizzard be planning? Hopefully we'll learn more in the months to come, as this is the kind of juicy information that really fires the rumor mill up. 
More gaming news and updates
Check out the latest from Mic, including our list of video games that made fun of their players, a personal essay about dealing with anxiety through Breath of the Wild, a look at the racist and sexist experiences in eSports and a plea for better character customization options for black characters.