'Hitman' games: Studio sale doesn't equal the end of the popular franchise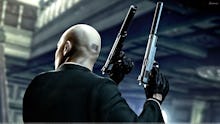 Square Enix made the decision to "withdraw," as Polygon reported, from developer IO Interactive at the end of the previous fiscal year, which fell on March 31. The sale of the developer was a shocking move for some, especially for fans of IO's major property, Hitman. But according to the president of Square Enix, Yosuke Matsuda, this sale doesn't exactly spell out the end of Hitman, at least not at this juncture. 
Hitman and IO Interactive: What could be coming next
According to GameSpot, Yosuke Matsuda, speaking to investors, said that Square Enix is currently "negotiating with prospective external investors capable of ensuring that these titles carry on." 
Of course, the titles in question would refer to whatever games the studio was hard at work on before the split from Square Enix. If the company had been working on more Hitman games, it stands to reason that the game will likely still be worked on as Square Enix looks for new management to take over the reigns of IO Interactive's former projects. 
Given the critical success of the most recent Hitman game, it would be unfortunate if this were to be the end of the franchise, but perhaps Matsuda's comments mean that whatever may have been in progress so far could very well live on, even if it's in another format. Of course, it doesn't mean that the project couldn't be canceled or discontinued in the future. 
Hitman is a relatively popular franchise that's nearly 20 years old, so it's likely there are developers out there clamoring to take it over and put a special spin on it. It's probably not in danger, but we'll have to wait and see what happens before assuming the adventures of Agent 47 will continue indefinitely. 
More gaming news and updates
Check out the latest from Mic, including our list of video games that made fun of their players, a personal essay about dealing with anxiety through Breath of the Wild, a look at the racist and sexist experiences in eSports and a plea for better character customization options for black characters.