NYPD officer who killed Deborah Danner in October arrested, charged with murder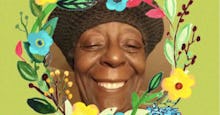 A New York City prosecutor on Wednesday announced charges against the police officer who killed Deborah Danner, a mentally ill woman, in her Bronx apartment in October.
After a more than six-month investigation, NYPD Sergeant Hugh Barry was arrested on Wednesday and has been indicted on charges of second-degree murder, first- and second-degree manslaughter and criminally negligent homicide, the New York Times reported. Barry, who has been suspended without pay, was stripped of his badge and placed on modified duty following the Oct. 18 incident.
He is expected in a New York City court for arraignment Wednesday afternoon, the Times reported.
The sergeant fatally shot Danner, 66, after he and other officers responded to 911 calls reporting a woman behaving erratically. In their initial description of the event, police officials said Danner swung a bat at Barry. City leaders, including Mayor Bill de Blasio, later criticized police for not adhering to protocols created for mental crisis calls.
The Sergeants Benevolent Association reacted to Barry's indictment on Wednesday, according to the Times. Edward D. Mullins, the union president, said the group was "outraged at the indictment" and blasted de Blasio's early criticisms as an attempt to taint the grand jury. "This is an absolute disgrace," Mullins said in an emailed statement.
Danner, an advocate for people living with schizophrenia, once wrote of her fear that police would kill her under the very circumstances that Barry did. Her death, along with the police-involved deaths of other mentally ill subjects, became a rallying cry of Black Lives Matter movement activists last fall.