JCC Bomb Threats: Juan Thompson pleads guilty to charges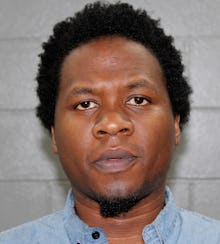 Juan Thompson, the onetime Intercept reporter who was fired for allegedly creating fake sources, pleaded guilty Tuesday to cyberstalking and conveying false information after targeting a series of Jewish community centers with bomb threats.
Of the guilty plea, Joon H. Kim, acting U.S. attorney for the Southern District of New York, said in a statement:
"Fueling fear and distress, Juan Thompson made fake bomb threats to over a dozen Jewish Community Centers and organizations around the country. As he admitted today in pleading guilty, Thompson made these threats as part of a cruel campaign to cyberstalk a victim with whom he previously had a relationship. Thompson's threats not only inflicted emotional distress on his victim, but also harmed Jewish communities around the country. Thanks to the dedicated work of the FBI and NYPD, Thompson will now be held to account for his crimes."
According to the statement, Thompson began the harassment — which targeted a specific victim with whom he had a relationship — in July 2016. The bizarre pattern of behavior began nearly immediately after his termination from the Intercept in February 2016, Mic previously reported, when he posted to his Twitter account claiming his ex-girlfriend made threats in his name to Jewish centers.
The harassment culminated in the series of threats, including bomb threats, to Jewish community centers and other organizations between July 2016 to February 2017, according to the statement. Thompson additionally sent an email to the victim's employer claiming she had broken the law, falsely reported she possessed child pornography and even sent a few threats in his own name in an attempt to frame the victim.
During his plea hearing, Thompson remarked, "I'm slightly nervous, but I'll have to deal with the consequences of my actions, that's why I'm here today," the New York Daily News reported.
"My mind is indeed clear," he added.
Thompson is scheduled to be sentenced by U.S. District Judge Kevin P. Castel on September 15, 2017. According to the New York Daily News, Thompson faces up to 10 years in federal prison.