'Final Fantasy XIV: Stormblood' Issues: Fix errors 90006, 90002, connection with server lost problem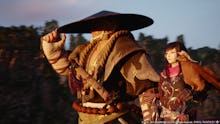 If you're trying to enjoy Final Fantasy XIV: Stormblood's early-access period but keep running into a host of different errors like 90006 , 90002, "connection with server lost" or "world full," keep calm. There may be a few snags, but we can help you make sense of them. Hopefully, after researching some of the errors (or if a fix is released), you can get back to traveling throughout the Gyr Abania region and beyond in no time. Here's are some common snags Final Fantasy XIV: Stormblood early-access players are running into.
Final Fantasy XIV: Stormblood errors: 90006 and 90002
Some Stormblood players have experienced frustrating problems in the form of error codes 90006 and 90002, usually ending up in disconnections from the Gaia data center.
Square Enix has announced the cause for both of these frustrating error messages. They're displayed when players log into the Gaia data center, as the official Square Enix blog states, and the company originally took "tentative measures" to address the issue.
As of June 17, Square Enix states it has monitored the situation and has found that these errors have been improving, slowly but surely, but the situation is still going to be monitored going forward.
Final Fantasy XIV: Stormblood errors: Connection with server lost error/error 90001
Players have been receiving another annoying error in the form of 90001, also known as "connection to the server is lost." The game will continually disconnect from the game over and over again.
There is no official fix for this, but some players have experienced this issue in abundance for months. You can try to update your network interface card (NIC) drivers as Redditor WafforuDealer suggests or tweak the NIC's power management settings and see if this helps. It's typically an issue with network instability that you might even need to test out a different NIC to get stable again — hopefully this isn't the case!
Final Fantasy XIV: Stormblood errors: 1017 error — world full
This is an error that has plagued Final Fantasy XIV for some time. According to USGamer, it's not even really an error at all. It's actually a safeguard in place, according to game producer Naoki Yoshida. Each world has the capacity to support 5,000 connections at the same time, and if more players than that try to log in at once, there are special restrictions that will help ensure that number isn't exceeded.
This is essentially what causes the error in the first place, and Square Enix has been working on the problem. But it's not totally and completely resolved just yet, despite the company having allowed for additional logins and implementing other fixes. You'll still likely see it from time to time, and unfortunately, there's not a lot you can do about it. Luckily, you can rest easy knowing this isn't a problem on your end!
More gaming news and updates
Check out the latest from Mic, like this essay about the sinister, subtle evils lurking in rural America that Far Cry 5 shouldn't ignore. Also, be sure to read our review of Tekken 7 and a piece on the best gaming dads of all time.