'Battlefield 1' June Update Patch Notes: Nivelle Nights new map and other fixes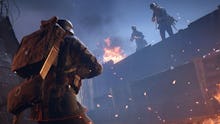 Battlefield 1's first new multiplayer map, Nivelle Nights, is available for players to jump into thanks to the June update. The night-based map places combatants in the boots of the French army taking the fight to the Germans.
Nivelle Nights is only a small portion of the June update, which also includes several gameplay tweaks and fixes in addition to net code improvements. Read on for the full patch notes.
Battlefield 1 June update patch notes: How do I access Nivelle Nights DLC?
The Nivelle Nights map is available for players who previously purchased the Battlefield 1 Premium Pass and anyone who bought the They Shall Not Pass DLC.
If you're not interested in buying either and want to spend some time trying the map out before you commit to a purchase, you can wait to try out the Premium Trials event coming up in August or get invited to a match with a friend who utilizes the Premium Friends service.
Battlefield 1 June update patch notes: What's included in the June Update?
Aside from a wealth of bug fixes and improvements to the core game, the June update includes the introduction of the Nivelle Nights map, alongside a brand new "Best Squad" feature that you can see at the end of each match you play online.
When you finish a match, you'll see a screen that shows off whoever the best squad during the game was, much like Overwatch's Play of the Game feature except not localized to one player. For further reading, VG247 has the full patch notes for the June update.
There's another map coming in the form of Prise de Tahure, which is releasing sometime in July. Stay tuned.
More gaming news and updates
Check out the latest from Mic, like this essay about the sinister, subtle evils lurking in rural America that Far Cry 5 shouldn't ignore. Also, be sure to read our review of Tekken 7 and a piece on the best gaming dads of all time.