'Fire Emblem Warriors' Trailer: See male Robin, Lucina and other familiar characters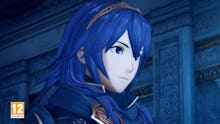 Fire Emblem Warriors is a Dynasty Warriors-style game where familiar characters and newcomers Rowan and Lianna take up swords against hordes of enemies in the Fire Emblem universe. In a brand-new trailer released Wednesday, we get a sneak peek at additional characters confirmed to be making appearances in the game when it launches on both Nintendo Switch and Nintendo 3DS.
The game will feature Lucina, male Robin, Frederick and Lissa, as shown off in the below "Warriors' Awakening" clip. In addition, Chrom, March, Ryoma, Xander and a female Corrin will be joining the roster. There's going to be a full house here, people.
The game will feature several open areas during which combat can break out, and it will retain the familiar Weapons Triangle and Support Conversations seen in previous iterations. And if you bought all the various Fire Emblem amiibo figures, you can use them in-game as well.
Fire Emblem Warriors is slated for a Sept. 28 release in Japan. You could probably import a copy when that happens, but for everyone else in the U.S., we'll be waiting to get our hands on it.
More gaming news and updates
Check out the latest from Mic, like this essay about the sinister, subtle evils lurking in rural America that Far Cry 5 shouldn't ignore. Also, be sure to read our review of Tekken 7.