Amazon Prime Day 2017: 5 secrets to actually getting the best deals and saving money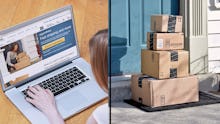 The clock is ticking on killer deals as Amazon Prime Day 2017 launches Monday night at 9 p.m. Eastern. Shoppers can score savings on gadgets, food and more, as Amazon will be discounting products for the following 30 hours.
To give consumers more time to shop — and incentivize more new Prime users — Amazon extended its original 24-hour "day" to 30 hours for 2017. "Every part of our business is working to deliver more deals for a record number of shoppers," said Amazon Prime vice president Greg Greeley in a release.
Of course, just because Amazon is advertising great deals as such, doesn't mean the discounts are worthwhile. In 2016, Wirecutter found that out of nearly 8,000 scanned deals, only 64 Prime Day offers were truly worth writing home about. So committed bargain hunters have an intense day ahead: it is certainly possible to find high-value discounts, but it may require a bit of quick research.
That's why the best way to get ahead is to be as prepared as possible before the Prime Day clock begins. Once it starts, new deals will be revealed every five minutes, and Prime members will be able to stream live deals at the top of every hour at www.amazon.com/primeday.
Still feel as though you're facing too many sales and so little time? Take a beat before jumping in the fray, and develop a strategy that will help you get the most from Prime Day. Here are five ways to ensure you get the best deals.
1. "Test drive" Prime or Alexa
The best way to maximize Prime Day is to actually have an Amazon Prime membership. If you already have one, you are one step ahead — however, if you still want to get in on the deals, you can sign up for your membership right now to "test drive" the program first.
You can sign up for a free, 30-day trial membership, which will allow you to take advantage of Prime Day. But note: you will need to provide billing and credit card information. As with most online subscriptions, Amazon will automatically begin charging you following the 30-day period, so set up a notification on your smartphone or write down the date the free trial expires on your calendar.
You can easily cancel before the annual fee of $99 or monthly fee of $10.99 kicks in. And if you have a .edu email address, you'll be able to get 6 months free and then a 50% discount on membership — plus, even if you already have Prime, you can get a retroactive discount with that .edu email.
Already have Prime? To get another leg up on discounts, consider getting an Echo or other Alexa device and using Alexa if you don't already — and have been thinking about getting one. This helps if you simply can't wait until 9 p.m. for Prime Day, as you can shop two hours early with the service. You'll also earn a $10 credit if you order an "Alexa deal" of $20 or more.
2. Formulate a game plan
Don't go into Prime Day like a kid in a candy store — or you'll waste money on silly stuff you don't really need. Have a plan, and know what you actually need and would like to purchase before you log in. Scan the sale items first, review Amazon's "insider guide" and then make your list.
You might want to choose a single category of products to focus on, like clothes or electronics. If you are in the market for a new TV, for instance, list the discounted brands and research the products ahead of time on sites like Consumer Reports or Good Housekeeping.
Then dive in. Amazon is offering deals on a number of brands including the newly released Element 55-inch 4K Ultra HD smart LED set. Plus, many other tech products will be discounted, including 50% off Amazon Echo; up to 50% off video games; and up to 40% off PC gaming laptops, desktops and accessories, Amazon says. Music fans can also get a trial of unlimited tunes for just 99 cents.
Looking for other items? You can also save up to 50% on clothing and handbags and 70% on select Samsonite two-piece spinner sets. Just always read the product reviews on Amazon, as product ratings come directly from buyers and provide more of a consumer view.
Along with your list, make sure you have your budget firmly in place — and stick to it. It may be tempting to overspend when confronted with a slew of discounted products, but don't allow yourself to get financially uncomfortable just for a good deal. Don't forget, the sales will always be there: you still have Labor Day, Black Friday and many states have tax-free back-to-school days in a matter of weeks, too.
3. Check prices and comparison shop
Just because a deal is touted as "80% off" doesn't always mean it's a good deal. You could be offered 80% off a product that was marked up 300%, so it's wise to know your prices before you shop. Start by viewing items using camelcamelcamel.com to make sure prices are really good deals. Sites like Google Shopping, NexTag and PriceGrabber can also help you quickly scan prices for each item and brand. Check major retailer sites, too, to round out your price comparison list.
Also, because prices are changing rapidly during Prime Day, check prices before 9 p.m. tonight (if possible) and then again before you purchase the item, Money suggested. Prices can actually change between the time you select the item and the time you actively purchase it so make sure you are getting the very best deal possible. A super smart hack is to set up alerts — there are good guides here and here — to passively learn of deals.
Need more inspiration? Here's a preview page on Amazon; a shopping landing page; a guide to good deals; plus a sneak-peek list of discounts. Just remember to always consider alternate brands with similar products.
4. Bundle discounts
Assuming it is appropriate for you (and your credit situation), in addition to ordering through Alexa, you might pad your discount when you open an Amazon Prime store card. You can get an additional 5% off your purchases, with no annual fee; special financing offers are currently available where you pay no interest for six, 12 or 24 months, depending upon how much you buy.
You should also scan coupon sites, like Slickdeals and Dealcatcher, for additional discounts. Some coupons may have restrictions, so read the fine print first.
5. Grab lightning deals
A lightning deal is a flash sale where an item is deeply discounted for a certain amount of time or until the stock runs out. Although lighting deals appear on Amazon every day, you'll see far more during Prime Day. At least 800 lightning deal sales were offered during last year's Prime Day, CNBC reported.
On Prime Day, this offer is exclusive to Prime members only; if you miss the deal, you can join a waitlist, which allows you to claim the item if the previous customer doesn't purchase the product within 15 minutes of claiming it.
Finally, unless you are lucky enough to live in sales-tax free Alaska, Delaware, Montana, New Hampshire, and Oregon, be sure to consider sales tax when you comparison shop on prices — alas, Amazon has started collecting tax in the majority of U.S. states.
Sign up for The Payoff — your weekly crash course on how to live your best financial life. Additionally, for all your burning money questions, check out Mic's credit, savings, career, investing and health care hubs for more information — that pays off.