'Pokémon Go' Pichu Ash's Hat: Eggs now have a chance of hatching Pikachu's pre-evolution with a cap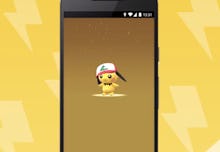 Pokémon Go players and anyone who can appreciate a bushel of cuteness, rejoice! You can now get your very own Pichu wearing Ash's famous Pokémon League hat in-game, and you don't even have to jump through that many hoops to do it. But you'll want to work fast, because this is a limited-time event. If you don't have any Pokémon Eggs, you'll definitely want to get a few, and fast.
Pokémon Go Pichu Ash's Hat: Hatch a Pichu from an Egg to get a cute surprise
The Pokémon Go anniversary event is going on until July 24, and Niantic has revealed an even cuter surprise than the fact that you could get Pichu in-game at all. Previously some redditors had found that when they hatched Pichu during the event, they were wearing Ash's hat. It was left up to chance, but Niantic hadn't announced anything official yet.
Today, the official Pokémon Go Twitter account stated that until July 24, you can hatch a Pichu wearing "Ash's famous hat" from Pokémon Eggs. There's not currently any real way to know if the Egg you're hatching will get you a Pichu with the hat on or not, but you'd better start trying if you want to get one of those adorable little buggers.
Just look how cute they are! Don't you want to give one a new home?
More gaming news and updates
Check out the latest from Mic, like this essay about the sinister, subtle evils lurking in rural America that Far Cry 5 shouldn't ignore. Also, be sure to read our review of Tekken 7, an article about D.Va's influence on one Overwatch player's ideas about femininity and an analysis of gaming's racist habit of darkening villains' skin tones.