Jordan Edwards' mother speaks out after Monday's indictment of the officer who killed her son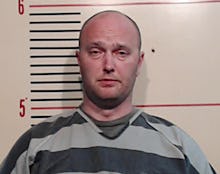 Attorneys for the parents of Jordan Edwards hosted a joint press conference in Dallas on Thursday to publicly refute claims made earlier in the week by lawyers working for the officer who fatally shot their unarmed black child in April.
Former Balch Springs, Texas, police officer Roy Oliver, 37, was indicted for murder Monday for shooting 15-year-old Edwards in the head with an assault rifle on April 29.
Edwards was leaving a house party in his dad's Chevrolet Impala with his brother, Kevon Edwards, his stepbrother, Vidal Allen, and twin teens Maximus and Maxwell Everette when Oliver and other officers, who were responding to a call about drunken teens, heard gunshots.
Oliver retrieved an AR-15 rifle from a police cruiser and eventually fired multiple shots into the teens' vehicle, one of which hit Edwards in the forehead.
Edwards' father, Odell Edwards, and stepmother, Charmaine Edwards, filed a federal lawsuit against Oliver and the Balch Springs Police Department in May. The teen's biological mother, Shaunkeyia Stephens, joined the suit in June.
On Tuesday, Oliver's attorneys released a response to the parents' complaint, denying that Oliver shot Edwards unjustifiably and claiming someone in Edwards' car that night was affiliated with a gang.
"One or more of the car occupants has associated with, affiliated with, participated with and/or been a member of a gang," Oliver's lawyers wrote.
The former officer's attorneys also claimed one of the teens in Edwards' vehicle had used a firearm on April 29, even though the gunshots heard by officers that evening were later discovered to have come from a distant nursing home parking lot.
No drugs, alcohol or weapons were found at the scene the night of the incident.
On Thursday afternoon, attorneys for all three of Edwards' parents denounced the claims that the teen or anyone else in the car had ever been in a gang.
"There was no gang affiliations," one of Stephens' attorneys said Thursday.
Edwards was an honor roll student at Mesquite High School in Texas.
Attorney Lee Merritt previously told the Washington Post that none of the teens in Edwards' car had a criminal record.
"You cannot put none of the individuals in that car on trial. So what do they do next? They lie," Merritt said Thursday.
Edwards' biological mother released a statement Wednesday stating that Oliver's indictment gave her a "glimmer of hope" prosecutors will achieve justice for her son.
"We will not allow Jordan's death to be another statistic," Stephens said. "I pray that this case will not only result in Roy Oliver being held fully responsible for his actions, but that it will also force police departments nationwide to address the cultural and environmental factors that promote violent and lethal action against innocent civilians."