'Destiny 2' Beta Upgrade Points: What they're used for and what they mean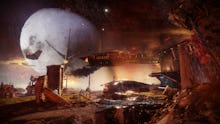 The Destiny 2 beta is going strong — despite a few hiccups — and if you're interested in picking up the game you've no doubt been knee-deep in everything it has to offer. It's about to open up to the public beyond the closed beta that was previously available for people who preordered the game — so you'll be able to try it out soon as well if you missed out on the first wave of codes.
In the Destiny 2 beta, you'll notice that several things have changed from the original game, namely how you'll need to customize things and how you earn experience and other points with which you can change up your character. That's where upgrade points come in. Here's what you need to know about the new system.
Destiny 2 Beta Upgrade Points: Everything we know so far
In both the Destiny 2 beta and full game, you'll be rewarded with Upgrade Points in return for completing certain objectives, such as smaller parts of larger missions. According to Accelerated Ideas, you can discern them from other items as they'll be denoted with green icons. You can see how many Upgrade Points are on offer before going into a mission, so you have some sort of idea what to expect from certain quests before you undertake them.
In a way they're good for replacing traditional grinding for experience points, as your upgrade points, while you earn then, will be able to be spent on unlocking nodes for each subclass as you eventually unlock the entire class tree by the end. This makes them pretty invaluable in terms of progression, though it might be a little different for seasoned Destiny players looking to farm XP instead.
Of course, the beta's still going and not everything is confirmed just yet, but this appears to be the case going forward for the full game. We'll learn a whole lot more when it finally drops on September 6 for Xbox One, PlayStation 4, and PC.
More Destiny 2 news and updates
If you can't wait to get back out on patrol with your Fireteam, check out the rest of our coverage for Destiny 2. We've got coverage about why Bungie opted not to use dedicated servers for the sequel, why there won't be cross-play and cross-saves for PC and what you can expect from the game's PC specs and Battle.net partnership. Additionally, you can check out the new Supers being added to the game, some details behind guided games and the new Crucible changes as well. Finally, you can check out our ongoing coverage of the beta here.